When Mystery Science Theater 3000 (MST3K) had its network debut 11/18/89 on HBO's new 24-hour comedy network, The Comedy Channel, it had already been a long strange trip for the creative team that produced the show. Having risen out of the frozen tundra of central Minnesota a year earlier most of the team had roots in the surprisingly active Minneapolis comedy circuit.
The person who easily had the most national recognition was Joel Hodgson, the self-proclaimed comic/ magician/ spy and eventual Gizmocrat. Joel's comedic career began early when, in 2nd grade, he created such contraptions as a hand attached to a board which he called a "cracker cracker" and later he built a working electric chair and gallows for social studies classes. As a sophomore at Ashwaubenon (WI) High School Joel was named Junior Magician of the Year (1975) and retained the title for the next two years. He even performed a 45-minute magic act called the Folderol Magic Review during his senior year.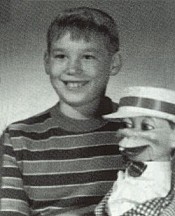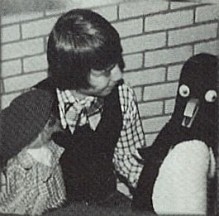 As a youth Joel had volunteered to help on a local Jerry Lewis Telethon, hosted by Don Schunke, a Green Bay weatherman and part-time comedian. This was Joel's first chance to see the workings of a real television broadcast. He even began to develop an idea for a show about a man who survived the apocalypse and tried to communicate with people he saw on television. In the fall of 1978 Joel entered Bethel College in St. Paul, MN majoring in speech communication. (Joel graduated in 1982 and in 1988 was presented the Pacesetter of the Year Award by his Alma Mater.)
About the same time, Jim Mallon, the co-creator of MST3K, was attending the University of Wisconsin in Madison. Hailing from Rochester, MN, his comedic career also began early when he did a parody of Wild Kingdom while still in high school.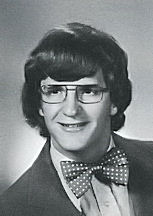 (1974 Mayo High School, Rochester, MN senior picture)
With fellow U of W students Leon Varjian and Stu Baker, Jim founded the Pail and Shovel Party in the spring of 1978 in an effort to win control of the self-righteous student government. They campaigned in clown suits and, to the surprise and dismay of some, actually won the May election. Taking control in the fall of 1978 it was the peak of the Animal House craze and Jim took advantage by throwing a toga party for 20,000 people. He threw a Halloween party on the capital mall that was attended by almost 50,000. Mallon fulfilled a campaign promise by bringing the Statue of Liberty to Lake Mendota, WI in February 1979. It mysteriously burned on 3/2/79.
He also won the election the next year, becoming the only two-term student body president in the history of the school. When students returned to school on 9/4/79 they were again surprised by seeing Bascom Hill in front of the administration building filled with 1,000 pink flamingoes.
He even reconstructed a new fire resistant, styrofoam (?) Statue of Liberty in February 1980. Jim and Leon had also created a show starring two live mice for local television called The Vern & Evelyn Show while still students.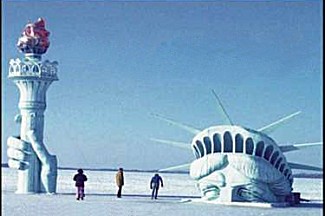 Meanwhile, Joel was taking a shot at standup and in 1981 he won the Bethel College Campus Comedy Contest. He began performing at the Minneapolis Comedy Cabaret and continued to develop on onstage alter-ego known as Agent J. His prop oriented act and edgy attitude caught the eye of a local nightclub promoter named Scott Hansen who booked him to headline the Grand Opening of The Comedy Gallery in Minneapolis on 3/18/82. He also appeared 8/1/82 at the Downtown Danceteria in a show called I Walk Among Them in which he introduced his new band The Joels, who would later be credited with singing the MST3K theme song.
The following publicity photos of Joel were taken either in late 1981 or early 1982 just as his stand up career was taking off.
Joel won the First Annual Twin Cities Comedy Invitational on 9/26/82 by beating some nationally known comedians. He took this opportunity, plus the $500 first prize, and decided to move to Los Angeles. After a farewell performance at The Comedy Gallery, he packed his bags and moved to California in October 1982.
Within a week Joel had booked a gig at the Magic Castle in LA and a month later had arranged for an audition for David Letterman. During 1983 and 1984 Joel was one of the hottest properties in LA and New York. He made numerous appearances on Late Night with David Letterman and Saturday Night Live. He was also taped for HBO and Showtime comedy specials. The following is a list of the rapid series of performances Joel made during that period:
| | |
| --- | --- |
| 2/15/83 | Letterman |
| Summer 83 | HBO's Eigth Annual Young Comedians Special (hosted by John Candy) |
| 11/12/83 | Saturday Night Live (Host – Teri Garr) (Famous for the bomb scare Joel caused when he left a time bomb prop in his hotel room) |
| 12/10/83 | Saturday Night Live (Host - Flip Wilson) |
| 2/1/84 | Letterman |
| 2/18/84 | Saturday Night Live (Host - Jamie Lee Curtis) |
| 4/19/84 | Letterman |
| 5/12/84 | Saturday Night Live (Hosts - Betty Thomas/ Ed Koch) |
| 6/11/84 | Letterman (Joel mentions Mystery Science Lab 2000 in his act) |
| Summer 84 | Out of Control - Magic (Nickelodeon show) |
| 9/18/84 | Letterman |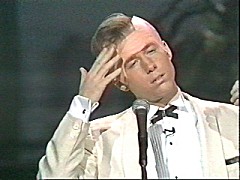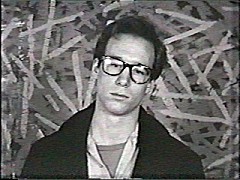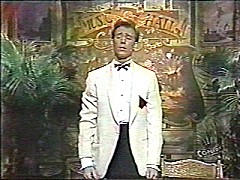 In 1984 Joel had the following series of publicity pictures taken. The one with some color and crop lines added was used for many articles during this time.
In the summer of 1984 Joel appeared in an episode of the Nickelodeon TV show Out of Control hosted by Dave Coulier. The theme of the episode was magic and Joel appeared as Presto the Not-So-Great Magician. He performed a few tricks from his stand up act and appeared in a number of skits throughout the show. (I believe that this is the mysterious show that is sometimes mentioned in other histories of Joel's early career often referred to as appearing on Showtime during the summer of 1983 and possibly being called Magic Magic.)(Thanks to Matthew Kerr for bringing this to my attention.)
During the summer of 1984 Joel caused a furor when he turned down a new sit-com, called High School, USA, after being courted by NBC executive Brendan Tartikoff. When Joel initially turned down the project, because he thought the show wasn't funny, the people at NBC assumed it was a bargaining ploy and immediately doubled their offer to him. This was the last straw and Joel concluded he didn't like the phoniness of LA and decided to return to Minnesota. To his credit, Joel was proven correct when the show was cancelled after only three episodes. His last appearance on Late Night with David Letterman (9/18/84) was a completely new set Joel designed just to show everyone he could still be original.
Joel returned to The Comedy Gallery in Minneapolis with an act he called "Hello, I must be going". This was his farewell from comedy and after his 11/4/84 performance he even auctioned off the props he used in his show.
Jim had been working since graduation directing and producing for the Madison, WI CBS and PBS affiliates. Then in the summer of 1985 he had the opportunity to direct his first feature film, Muskie Madness, later released by Troma Films as Blood Hook (1987). The low budget horror movie was filmed in Hayward, WI and prominently features their humorous tourist attraction, a huge statue of a muskie.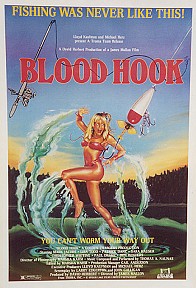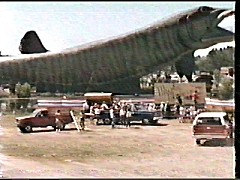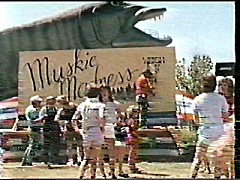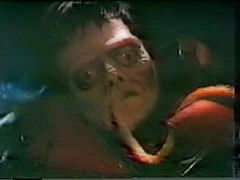 Working with Jim on the film was Kevin Murphy who not only was the key grip, but also helped write the music and lyrics and even performed some vocals in the film. Kevin was born in River Forest, IL, graduated from St Francis High School in Wheaton, IL and received a Masters degree from the University of Wisconsin for directing stage, film and television. He learned many facets of the television industry when he worked on the production staff for the PBS affiliate in Madison, WI, where he may have crossed paths with Jim.
| | |
| --- | --- |
| | |
| (Kevin in his River Forest days) | (1974 St Francis High School, Wheaton, IL) |
Back in Minneapolis Joel took odd jobs and found ways to keep his creative mind active, like ironing decals at a t-shirt factory, repairing Gobot costumes used in Tonka trade shows and building and selling one-of-a-kind robot sculptures at a Minneapolis store called Props. Joel still frequented the comedy clubs, but only as a spectator. Below is a gag (trick) tire pressure gauge created and sold by Joel through his new company Hair Brain Productions (which of course would later be the production company listed for the KTMA episodes of MST3K).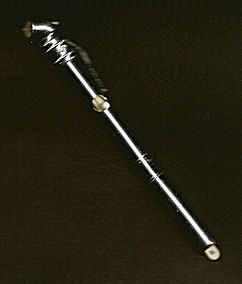 In November 1985 Joel met Jerry Seinfeld after his performance at The Comedy Gallery. That would lead to the two comedians working together when Joel co-wrote Jerry's break though HBO special in the spring of 1986 (it aired in 1987).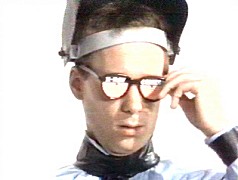 For some period during 1985-86 Jim rented some studio space on Robert Street in St. Paul to edit his feature film Blood Hook. Coincidentally, it was right next to the warehouse where Joel was still creating sculptures and other inventions. The two met and agreed that at some point they would like to work together.
(This is a picture from an October 1985 issue of the Milwaukee Journal Magazine of Jim editing his film.)
When Jim became production manager at KTMA - TV23 in Minneapolis in 1986 Kevin would join him as cameraman. Between old sit-coms and wrestling matches they were allowed to create some original comedy, including the first New Year's Eve Watermelon Drop on 12/31/86. The show featured investigative reporter Bob Bagadonuts as toastmaster, played by Kevin Murphy.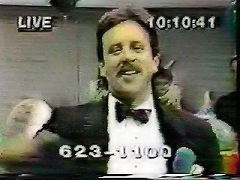 During the spring of 1987 Joel taught a class called Creative Stand-Up and Smartology. One of his students was a young comedian named Josh Weinstein. Josh started his stand up career in January 87, at the age of 15, at an open microphone night at The Ha-Ha Club. It was also about this time that Joel met Trace Beaulieu at an improvisational workshop, led by Eugene Huddleston, they were both attending. Trace, a Hopkins, MN native and Eisenhower High School graduate, had been performing improv since about 1982 and, among other jobs, had even toured Europe with an ice show.
In June 1987 Joel was already missing the stage so he began to perform periodically at the Ha-Ha Club. He used graduates of his Smartology class, including Josh, as his warm-up acts. He had put together a new act he called Heavy Levity, that was even more prop oriented than his Agent J routine, and he now stated that the inventions were developed at the Mystery Science Lab of the Gizmonic Institute. Josh also prospered from these appearances when he was selected to perform regularly at The Comedy Gallery.
Over the next few months each of the future MST collaborators continued to work separate projects. Joel performed at the Halloween Spookfest 87. Jim and Kevin produced and performed in a marathon 3 1/2 hour Melon Drop special on 12/31/87. That night they also introduced a humorous daily news crew called TEAM 23.
For four weeks in the spring of 1988 Joel did a short tour to polish his act. He also opened for Jerry Seinfeld at The Guthrie while they were collaborating on another HBO special. Finally, at the end of April Joel made his official comeback at The Comedy Gallery. On 7/11/88 a crew from Showtime even taped Joel and other local comics for future episodes of Showtime Comedy Club Network.
In August 1988 Jim Mallon needed to fill a 2-hour Sunday evening time slot on KTMA TV-23 and thought this could be an opportunity to collaborate with Joel. They met over lunch at a deli in St. Anthony's Place to discuss ideas. Jim was considering a show based on a contest featuring standup comedy. Joel wasn't particularly interested in that idea so he suggested Jim should talk to Scott Hansen.
Joel, however, had been developing an idea for a show that would feature himself as a movie host. The concept had a post-apocalyptic setting much like the Charlton Heston movie The Omega Man. The show was titled You Are Here and Joel would watch movies with a companion named Rex the Robot. This idea seemed a little dark so Joel blended in some ideas he pulled from the Bruce Dern movie Silent Running. Dern's character was more like a hippie in space who tended gardens with three robot pals. Two weeks later Joel contacted Jim, this time with some drawings and an outline for a show starring a man and his robot sidekicks that watched bad movies while orbiting in space. This was the birth of Mystery Science Theater 3000, as it would soon be called.
In early October 1988 Joel contacted Josh and Trace and asked them to help prepare a pilot for the new show. They put together a set for the satellite and Joel built the prototype robots the night before shooting took place. The pilot starred Joel as Joel Hodgson, Trace as Crow and Josh as Gypsy and Beeper (who spoke only in beeps). In the initial host segment Joel introduces himself and tells us he's on the Satellite of Love. Following an early doorway sequence there are a few minutes of Joel riffing on the sci-fi film The Green Slime (K00). In the second host segment Joel introduces us to Crow and Beeper and presents his first invention, the chiro-practic helmet. In the third host segment we meet Gypsy. Over the next few segments we find out that the vacuum flowers Joel is taking care of have contracted a space virus that spreads to each of the crew. The entire 14-minute pilot was completed on 10/3/1988.
We have been told that the name Mystery Science Theater 3000 was decided upon at the last minute, perhaps since this is the next generation of Joel's Mystery Science Lab 2000 concept he used back in 1984 on Letterman. Or it could be that, according to some of the Brains, the year 2000 wasn't too far away and 3000 just sounded cooler.
Jim showed the pilot to Don O'Conner, the general manager of KTMA, in early October 88 and was able to convince him to buy 13 episodes. They would have the minuscule budget of $250 per two hour show. Thus Hair Brain Productions was born and soon they set up shop at the KTMA studio and began planning for the show's premiere on Thanksgiving. They produced a short sales tape in November 88 that announced the premiere and mentioned Thunderbirds To The Rescue, which was never actually used.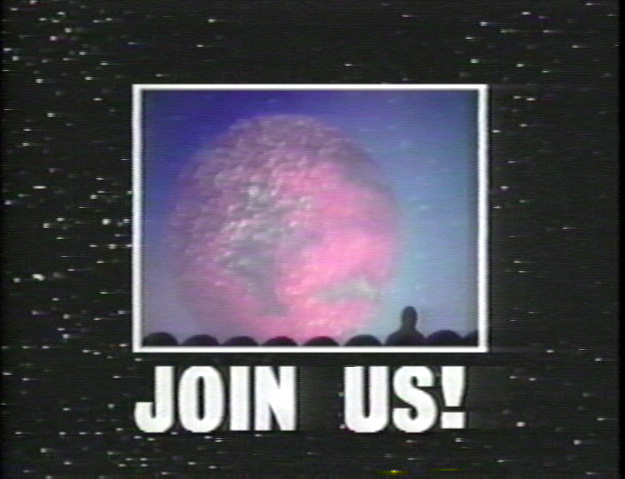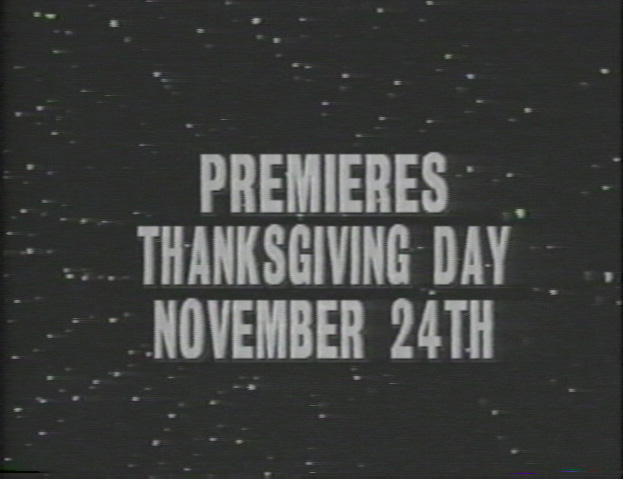 There would be some changes to the show before the debut however. The original idea was that Joel and the bots would join viewers in the theater simply to say informative things and tell an occasional joke. They would be more like companions than performers. The host segments would be the place for humorous skits. Joel has said that regular riffing on the movies was a result of Trace and Josh's comedic talents. This also led to some changes to the bots. Most notably the inarticulate Beeper was replaced by Servo allowing Josh to have a larger speaking role.
Jim had shown the pilot to someone, possibly it was Don O'Conner himself, who suggested that it needed a theme song to explain the premise of the show (just like Gilligan's Island). Joel and Josh wrote the theme over lunch and came up with the line "his bosses didn't like him so they shot him into space." That was the birth of the mad scientists. Up until then the idea was that Joel had launched himself into space.
Three episodes were taped before the debut on Thanksgiving and an intro was filmed to go along with the new theme song. With three shows in the can they were ready to launch.
----------------------------------------------------------------
This is a good time to mention some other early influences that helped lead up to the creation of MST3K:
1971's post-apocalyptic film The Omega Man featuring Charlton Heston was an early influence on Joel. From a scene where Heston is watching a broadcast of Woodstock Joel came up with an idea for a show with a movie host who watches movies with his robot pal for company. Even though as Joel developed the idea he realized it was too dark, this movie was one of the kernels of the idea that became MST3K.

If you watch the 1971 film Silent Running starring Bruce Dern you will see many similarities to MST3K. A man stranded in space with his robot friends. Hmm, sounds familiar. Also, in the MST pilot Joel could be Dern's twin, right down to the long hair and blue jumpsuit covered with patches. Throughout the pilot Joel even works through a story line about him taking care of plants just as Bruce Dern's character had done in this movie.

Joel has mentioned that the characters were based on Bob Clampett's 1960's children's show Cecil and Beanie. Included in the cast we see Crow (the inspiration for...um...Crow), Cecil the seasick sea serpent (Gypsy), Beany (Servo), Captain Huffenpuff (Joel) standing on the Leakin' Lena (the SOL) and Dishonest John (Dr. Forrester).

Joel has also stated that another early influence was Kukla, Fran and Ollie. Fran Allison and her puppet pals Kukla and Oliver J. Dragon hosted Saturday morning movies on the CBS Children's Film Festival. The puppets even look a little like round-headed Servo and pin-beaked Crow. Throw a jumpsuit on Fran and voila!

Elton John released Goodbye Yellow Brick Road in 1973 with the track I've Seen That Movie Too. The album art included a drawing of people in silhouette watching a movie virtually identical to how Joel and the bots would be seen in the theater, later referred to as "shadowrama."

The silhouettes in the theater had already been used as a gag in the 1940's and 50's in a number of Warner Brothers cartoons.

Lou Reed's release of Transformer in 1972 with the song Satellite of Love. Not only did it help name Joel's spaceship, but a humorous version of the song was used to close live performances at conventions.

In 1966 the progressive jazz musician Sun Ra and his band the Myth Science Arkestra released an album called Rocket Number Nine. Joel has acknowledged this as an early influence on him. The album was retitled Interstellar Low Ways in 1969 and for the re-release on CD in 1992.

Even Joel Robinson's name has been said to be based on Will Robinson, Billy Mumy's character on the 1960's kid show Lost In Space. Joel said he used the name in honor of Will, who he was told he looked like when he was younger. Here's a typical picture of the wide-eyed William being fondled by Dr. Smith.

Finally, Stanley Kubrick's 1968 masterpiece, 2001: A Space Odyssey. Joel has explained that the 3000 in Mystery Science Theater 3000 is actually a serial number and not a year, much like the HAL9000 computer is the next generation of the HAL8000. HAL's all-seeing eye was used when Gypsy listened in on the mads in episode 512. The 2001 finale was tapped for the closing of the Comedy Central era in episode 706. But more on all of that later.