The End 2: Birth of the Spin-offs
At 2 PM on 1/31/04, the same afternoon as the last broadcast airing of MST3K, a new VH1 series called Super Secret Movie Rules premiered. Mike Nelson contributed some of his rye commentary to episodes about slasher movies and superheroes. (He did not contribute to the show called Stupid and Stupider, but I missed the Tear Jerkers episode. If anyone can tell me if he was featured in that one, or others, I would appreciate it.)
On 2/14 an announcement came out that the MST DVD collection 2, 3 and 4 had been nominated for Saturn Awards. The 30th annual awards would be presented later in the year. Then on 2/17 Rhino posted an on-line video promo for the upcoming release of the MST DVD set 5. On 2/24/04 a DVD called Funny Ladies Volume 3 was released. It consisted of a collection of female comedians including a stand-up act by Mary Joel Pehl. (I believe Mary Jo was taped back in 2000). Among others featured on the disk were Rosie O'Donnell and Rita Rudner.
Once again Kevin showed up on NPR on 2/29 (leap day!) in I'd Like to Thank the Academy. Mary Jo opened up her own web site on 3/4/04 to list her books and upcoming appearances.
March 9th saw the release of DVD set 5, that included four more Sci-Fi Channel episodes plus Mike intros, the trailer for 908 and a half hour interview about life during MST times with Mike and Kevin. The discs included Time Chasers (821), Touch of Satan (908), Merlin's Shop of Magical Wonders (1003) and Boggy Creek 2 (1006).
Trace appeared at MegaPlex 3 in Orlando, FL from March 19-21. On April 2nd the show Screen Savers on Tech TV, while selecting their Robot All-Star Team, selected Tom and Crow as the most smarmy robots of all time. Then on 4/6/04 a DVD collection of Freaks and Geeks as released with all 18 episodes, included the three that didn't air on network TV and 40 hours of bonus material. Josh Weinstein even gave commentary for the episode Beers and Weirs.
Baseball movies was the topic of Kevin's next appearance on NPR on 4/18/04. He discussed the Life and Times of Hank Greenberg and 61*.
On 4/20/04 Legend Films released a remastered DVD of the classic 1938 cult film Reefer Madness. Among the bonus features, Mike's commentary was a wonderful addition.
Air America, a new liberal radio network, debuted in April with Frank as a writer, producer and sometimes performer. Also, in April Mary Jo's book I lived With My Parents And Other Tales of Terror was released by Plan Nine Publishing.
Kevin hosted seven shows between April 30 and May 6 of a Sing-a-Long version of the Sound of Music at the Minneapolis Uptown Theater. It was described as sort of a Rocky Horror experience with lots of audience participation encouraged.
About the same time it was brought to the attention of MSTies that Los Angeles DJ Reverend Dan was reading a chapter from Kevin's book A Year at the Movies every Saturday at 4 PM PCT. He had started near the beginning of the year.
At 3 PM on 5/3/04 Bill attended a public presentation of his new comedy Hungry Ghosts at Playwrights Horizons in New York City.
The 6/5/04 issue of TV Guide had a cover story about the 25 Top Cult Shows of All Time. MST3K came in at #11. Just a couple months later the 8/1/04 issue of TV Guide listed the 25 Greatest Sci-Fi Legends with MST at #13.
On 6/9/04 Mike, Kevin and Bill announced the launch of The Film Crew website featuring their original writings about current films. Frank then showed up on 7/12 on VH1's new A2Z show in the Pamela Anderson episode.
In August 2004 a call went out over the internet for copies of MST episodes to be donated for something called MST for the Troops. A group was collecting up legal copies of episodes to send to various military locations overseas.
Off Color Films released the special DVD edition of the restored campy classic Carnival of Souls on 8/3/04. Mike provided another of his humorous commentaries and even autographed copies for pre-release sales. A 2-DVD set was issued on 8/31/04 by Rhino called The Essentials, which of course were Manos: The Hands of Fate (424) and Santa Claus Conquers the Martians (321) plus a bonus disk of Shorts 3.
Best Brains, Inc. filed a lawsuit against an Austin, TX comedy group calling themselves Mr. Sinus Theater. They had been performing using that name since September 2002 offering more adult-related humor that BBI thought was against the spirit of MST3K.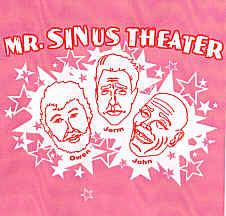 Mike was tapped once again for commentary for Legend Films' release of the 1968 classic Night of the Living Dead on 9/7/04. Mike's comments were not only humorous, but he offered us insights into the careers of the "stars" and crew of the film. This was followed on 9/18/04 by an appearance of the Film Crew on NPR. Mike, Kevin and Bill discussed the film Sky Captain and the World of Tomorrow.
In mid-October rumors started to appear on MST message boards that the long lost final host segment from the KTMA episode Superdome (K15) had finally been found. On 10/18/04 the official word came out that indeed Teresa Dietzinger had sent some drawings into MST that were shown at the end of the episode and her father had taped it for her. After all these years the rest of the show was taped over, but the final host segment was still intact. Teresa was kind enough to make the tape available and now many compulsive MSTies (such as myself) can sleep a little sounder knowing that there are two more minutes of MST3K available for our viewing pleasure.
Rhino put out DVD Set 6 on 10/26/04 that included Gunslinger (511), Teenagers From Outer Space (404), Attack of the Giant Leeches (406) and Mr B's Lost Shorts.
On 11/13/04 Kevin hosted the first of a series of evenings called Talk Cinema, which were sneak previews of movies followed by discussions, sometimes with members of the cast and crew. Other dates included 12/11/04, 1/22/05, 2/12/05, 3/19/05, 4/16/05 and 4/30/05. NPR features the Film Crew again on 11/21/04, this time discussing how your life should have a soundtrack. An interview with Kevin appeared in issue #21 of Too Much Coffee Man in December 2004. Later that month Rhino posted that they had created an MST version of Battle Bots as a holiday present for MSTies.
On 12/31/04 The Satellite News sent the last of the daily This Date in MSTory emails. Effective 1/1/05 MSTies would need to go directly to the Satellite News website to see what events could be celebrated each day.
Mike appeared at an event called What the Hell Con on 1/15/05 at Guilford College in Greensboro, NC. Mike asked trivia questions for fans to win "his books", gave readings and demonstrated the Bad Movie Generator.
Tim Scott, the former MST editor and Miracle Growth Baby, hosted a screening in Santa Monica, CA of a new sci-fi comedy called Seriously Baffling Mysteries for Fremantle Media. An invitation went out to MSTies in the area that they were welcome to attend the show on 2/23/05.
As the ESPN Classic show Cheap Seats began it's second year they started with a show on Aggression Management on 3/14/05. The show featured clips of odd sporting events such as the Creative Breaking Competition and K-1 Kick Boxing. The hosts, Randy and Jason Sklar, offered running jokes a la MST3K. As a tip of the hat to one of their influences the Sklar brothers themselves were riffed by none other than Mike, Tom and Crow, the first time they had appeared together in a new show since 9/12/99, although the actual shadowrama on the screen appears to be a loop.
On 3/23/05 Mary Jo gave a free reading of her new play called Man Served. The reading was at The Playwrights' Center in Minneapolis. Then on 3/31/05 a new HBO documentary called Left of the Dial debuted. Frank Conniff made a brief appearance in the show about the beginnings of Air America.
In April a new book by Mike was released by Harry Abrams. Happy Kitty Bunny Pony: A Saccharine Mouthful of Super Cute included a collection of about 200 too-cute pictures with appropriate comments added by Mike.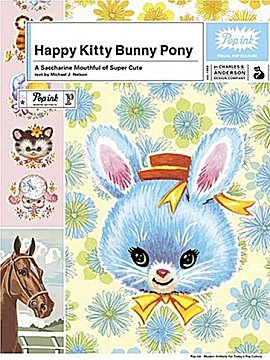 Rhino released the seventh DVD set on 4/19/05 featuring Killer Shrews (407), Hercules Unchained (408), Hercules Against the Moon Men (410) and Prince of Space (816). There was also an added bonus of the shorts from the Assignment: Venezuela video. MSTies quickly noticed that there was almost a minute of the Killer Shrews that had been cut from the beginning of the movie. Rhino responded by making complete copies available (eventually).
A week later on 4/26/05 Legend Films released a Three Stooges DVD that included introductions by the Film Crew (Mike, Kevin and Bill). There was also an Easter Egg available on the disk.
On 5/7/05 Mike and Kevin hosted an evening at the Bill Rebane Film Festival at the Historic Orpheum Theater in Madison, WI. Bill Rebane himself joined in on question and answer sessions and airings of some of his movies including Giant Spider Invasion. Also in May '05 an on-line model builders' magazine CreatureScape #5 was devoted to Monsters of MST3K. It also included 20 questions with Mike Nelson. When the 6/10/05 issue of Entertainment Weekly hit the new stand it included a featured article on The Worst Film Ever - Manos: The Hands of Fate, complete with quotes from Mike Nelson.
In June 2005 The Film Crew began doing short introductions to films on Starz on Demand. Some of the first films they provided lead ins for were The Naked Truth, Sucker Punch, Snake Island and Rodentz. Then on 6/25-26/05 they hosted an eight movie Alien Invasion marathon on Encore that included It! The Terror From Beyond Space, Predator and John Carpenter's Thing.
In July the release of the Michael Bay movie The Island was greeted with less than glowing reviews by critics and with more than one puzzled glance by MSTies who could not help but notice the similarities to the season 8 episode parts: the clonus horror (811). Many reviews began to make similar comments including an article in the Washington Post Express on 7/29/05 (that featured a photo of the "parts" movie poster courtesy of yours truly). Eventually "parts" creator Robert Fiveson filed suit against Dreamworks and Warner Brothers.
From 8/4-14/05 Mary Jo was at the Minnesota 12th Annual Fringe Festival where her play Man Saved By Condiments was performed at Minneapolis' Illusions Theater. Also, from 8/4-8/23 MST3K: The Movie was featured regularly on The Sundance Channel.
Frank Conniff guest starred as Buffalo Bill Cody on The Radio Adventures of Dr. Floyd. On 8/15/05 he appeared in episode #311 "Annie Are You Oakley? Are You Oakley, Annie?" and then on 8/22/05 in episode #312 "Reach For The Sky!"
When the film The 40-Year-Old Virgin premiered on 8/19/05 a number of MSTies noticed that one of the many items in Steve Carell's apartment was the poster for MST3K: The Movie. One possible reason for it's inclusion is that director/co-writer Judd Apatow had worked with Joel and Trace on the series Freaks & Geeks. Another possibility is that the creators of the film thought that it helped realistically represent what a 40-year-old virgin's room might really look like. (sigh)
The Film Crew, and especially Mike, were very busy in August and September 2005. On 8/26/05 The Film Crew hosted the Midnight Madness marathon on Encore that featured such classics as Rocky Horror Picture Show, Night of the Living Dead and Pink Flamingos. In an msnbc.com article by Mary Beth Ellis on the 10 sexiest movie men Mike was included for having the "sexiest back of the head in all of cinema." With that added to his resume on 8/31/05 Mike hosted an evening of sketch comedy and rock and roll at the Shadowbox Cabaret in Columbus, OH. The next day two more books by Mike were released as follow-ups to Happy Kitty Bunny Pony. The new titles were Goth-Icky: A Macabre Menageries of Morbid Monstrosities and Love Sick: A Smoldering Look at love, Lust and Marriage.
Over Labor Day Weekend (9/2-9/6/05) The Film Crew hosted a few movies during Encore's Big 80's Weekend. Although they only helped out with five out of the 40+ movies that weekend they did get to introduce First Blood, Nine To Five, Weird Science and Honey, I Shrunk the Kids. Frank appeared at a fund raiser for hurricane Katrina relief at Beyond Borders Comedy Store on 9/2/05. On 9/6/05 Legend Films officially released the DVD of House on Haunted Hill with commentary by Mike Nelson. As with Carnival of Souls some early-bird fans were able to pick up autographed copies starting back on 7/29.
The September '05 issue of Cableworld listed MST as the 49th best cable-related show or event ever. Then on 9/25/05 The Boston Globe issued their top 50 best sci-fi shows of all time with MST coming in at #9.
In October a movie called Star Wait was released on DVD. The premise of the movie was to track the experiences of a number of Star Wars fans as the waited in line for the premiere of episode II. Joel, Josh and Trace supplied commentary for part of the DVD. Later in the year a t-shirt autographed by all of the commentators was auctioned off on eBay, closing on 12/19/05 at $156.50.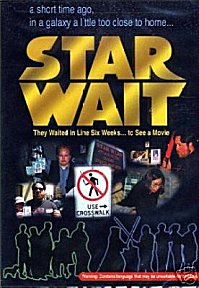 In October 2005 Starz on Demand dropped the Only Here movie intros by the Film Crew. Mike continued to do them with actress Chase Masterson (Star Trek: Deep Space Nine) until the end of the year.
Rhino released the MST3K DVD set 8 on 11/8/05. This collection included Monster A-Go-Go (421), Dead Talk Back (603), Phantom Planet (902) and Hobgoblins (907). Unfortunately the copy of Dead Talk Back had some poor video quality. To celebrate the release Best Brains began selling special t-shirts of Gypsy and Tom Servo featuring lines from the Monster A-Go-Go episode. On 12/5/05 Legend Films began shipping special Mike Nelson autographed pre-order copies of Plan 9 From Outer Space. This DVD not only included Mike's commentary, but a colorized version with the "changes" won on eBay earlier in the year, Mike presenting the failed plans 1 through 8 and a special Alien Air Freshener.
From 12/7-13/05 MST3K:TM began another extended run on the Sundance Channel.
To kick off 2006 Kevin updated the look of his website. Kevin now proudly proclaimed his status as a human being.
On 3/3/06 a new website called the Weekly Blurb showed up. Although not officially confirmed it is believed by many MSTies to be the work of none other than Kevin Murphy. Hosted by Mal Valour each week a new movie is gloriously and humorously reviewed.

A new series called Everything You Need To Know debuted on The Discovery Channel at 10PM on 3/8/06. The series is executive produced by Joel and Jim Hodgson and featured interesting facts about topics such as hurricanes, the brain, serial killers and plastic surgery.
Jim Mallon was interviewed by Jordan Fields for podcast on the RhinoCast Show #25 which aired on 3/14. For over 30 minutes Jim discussed his early years and the entire history of MST3K. Most MST fans agreed it was great to hear from Jim who has been fairly quiet since the end of the run of the show. Then on 3/26 Kevin made another appearance on NPR this time discussing Which DVD Format is the One For Me?
On 4/6/06 in the Entertainment Weekly: Ask the Critic on-line article author Gillian Flynn offered an interesting answer to "who was the best TV dad?" Her pick was the kind-hearted, foster dad to three robots: Joel Hodgson. Also in April Dark Horse comics released Star Wars: Tag & Bink - Revenge of the Clone Menace Issue #2 that feature an interior shot of an interplanetary diner where a number of familiar faces could be seen.
Mike was featured in a podcast interview on 4/20 for Jack Mangan's Deadpan episode 2. Mike discussed his work doing commentaries for Legend Films and his books, especially Death Rat. Also in April MST3K: The Movie was released in Germany on DVD. The 2-disk set included the option to watch the movie with dubbed German voices or the original version plus the unMSTied version of This Island Earth.
Kevin was scheduled to appear in London at the London International Festival of Science Fiction and Fantasy Films being held from 4/26 to 4/30, but had to cancel. A night long marathon of MST3K episodes was still shown along with the premiere of a documentary "The Making of Time Chasers" by director David Giancola. Kevin was featured on 4/29 singing his original song Aluminum & Beer on Scott Bateman 365. (Kevin was featured on day 256.)
Legend Films released special autographed editions of Little Shop of Horrors featuring Mike's commentary beginning on 5/1/06. As usual the DVD featured both a restored black and white version and a new colorized version. Then on 5/6 Rhino released MST3K DVD set 9 that included Women of the Prehistoric Planet (104), Wild Rebels (207), The Sinister Urge (613) and The Incredibly Strange Creatures Who Stopped Living and Became Mixed-Up Zombies (812). Special intros were tapped with Irene Tsu, who played Linda in 104 and Conrad Brooks, Connie in 613.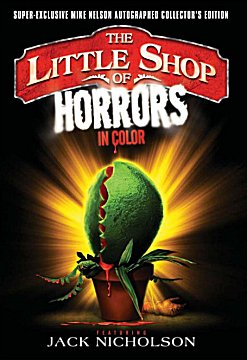 Trace and Josh (J Elvis), along with the other America's Funniest Home Videos writers, put an ad in Variety.com on 5/19 congratulating creator/ executive producer Vin DiBona for 16 seasons on ABC-TV, making it the longest running prime-time entertainment show in that station's history.
In June 06 pre-order copies of a book of cartoons called Scott Bateman's Sketchbook of Secrets & Shame were shipped. The book featured about 200 of Scott's best cartoons plus about a dozen short essays by Scott's friends, including one by Mary Jo Pehl. The official release of the book would be in August.
Also in June MST and Mike Nelson began to appear everywhere. First in the magazine Screem #12 Mike was featured in a lengthy interview. Then on 6/17/06 the podcast Subject: Cinema #2 the entire 70+ minute show was dedicated to a discussion of MST3K by announcers TC Kirkham and Kim Brown. Finally on 6/23/06 Mike appeared on the podcast Jawbone Radio Show #116 where he discussed MST3K and his recent activities. The show as hosted by Len and Knorah from Cleveland, OH and a new version of the MST Theme was performed by D. Verada.
A big announcement by Legend Films, Inc. came on 7/10/06 when Mike was named Chief Content Producer. Although his title was somewhat cryptic his duties were clarified by three short film clips on Youtube (Part 1 - 7/10; Part 2 - 7/17; Part 3 - 7/24). The next announcement was even more exciting for fans of Mike and MST. On 7/20/06 Legend officially announced the creation of a new website called Mike Nelson's RiffTrax, where Mike's feature length commentaries of "classic" movies could be downloaded as mp3's that could be played along with DVD or downloaded versions of the films. This process eliminated the nagging issue of film rights and allowed Mike to begin riffing such cinema nuggets as Road House (7/20/06) and The Fifth Element (8/1/06). Along with this announcement Midwestern Mike confirmed that he was packing up his family and moving to Legend Films' home base of San Diego, CA.
| | |
| --- | --- |
| | |
| | |
On 8/15/06 Cracked Magazine began publication after years off the news stands. Mike was announced to be a regular Comedy Critic and appeared in the first edition. The next RiffTrax offering appeared on 8/18 and MSTies were delighted to hear that Kevin Murphy joined Mike as a guest commentator helping riff Star Trek V: The Final Frontier. This was the first time that a movie previously riffed by a fan (Ryan K. Johnson back in 1996) was given the treatment by the masters.
Rhino had released DVD set 10 on 8/29/06 including Godzilla vs. Megalon (212), Swamp Diamonds (503), Teen-age Strangler (514) and Giant Spider Invasion (810). This set also featured a photo gallery of behind the scenes shots from over the years, an MST3K Video Jukebox of 15 songs and about 15 minutes of outtakes gleaned from the Poopie 2 collection. (Strangely, on 10/25/06 Rhino stopped selling volume 10 on their website due to what was rumored to be a copyright fight with the producers of the 1998 version of Godzilla over the T-Rex on the cover.)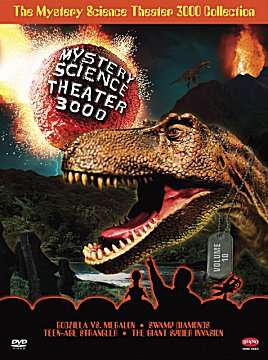 8/30/06 Mike was interviewed by Maureen Cavanaugh for the program These Days on San Diego NPR station KPBS. He discussed the history of MST and his recent endeavors with RiffTrax.
Mary Jo began an appearance on 9/8 in the Arthur Miller play A View From the Bridge at the Mounds Theater near St Paul, MN. The show ran through 10/1/06.
On 9/22 RiffTrax took on Hugh Jackman's snarling performance in X-Men. For the first time at RiffTrax Mike was joined by Bill Corbett. Meanwhile, on 9/20/06, Mickey Keinitz, the long time photographer for Best Brains, debuted his website that included a number of behind the scenes pictures from the making of MST3K: The Movie.
Mike began a string of internet appearances when he was interviewed by Ron Moore on 9/22/06 for the podcast The Sound of Young America. This was followed by appearances on the Joe Cook Program (9/24), episode 31 of Radio@theflux.net hosted by Ryan Ritchey (9/26) and the Grand Rapids, MI based Reel to Real Radio Show (9/27).
Also on 9/27/06 RiffTrax announced a Riff-Off Contest where fans could write their own jokes for a short clip from the movie The Matrix. The winners would gain some financial rewards ($500 for 1st place), but also have their winning riffs performed by Mike Nelson and Kevin Murphy. On 10/18 Tim Flanagan of Seattle, WA was announced as the first place winner.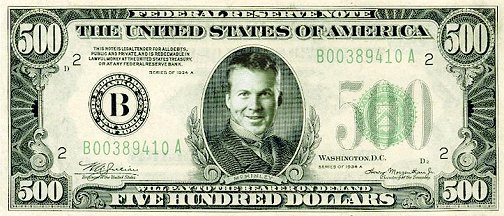 Frank Conniff appeared as Nikola Tesla in the Live Radio Adventures of Dr Floyd. The performance was taped live on 9/29/06 at the Ontario Airport Marriott in Toronto. (The Special Edition of the Dr Floyd series was titled Power Failure and designated SE006.)
On 10/4/06 Mike announced he was now on Myspace. Fans could now "interact" with Mike and seemed to get a real kick out of being added to his friends list. The same day Mike was interviewed by Steve Lutz for podcast #3 of The Vidiots at TeeVee.org. 10/10 saw the release of the RiffTrax for Point Break. Mike got to take on Patrick Swayze AND Keanu Reeves in the same film. Mike was interviewed by Unrestrictedradio.com on 10/16.
The Film Crew announced on 10/19 that they were teaming up with Shout! Factory to begin releasing DVDs featuring commentary by Mike, Kevin and Bill beginning in April 2007. A short video clip on their website showed Kevin asking fans to help choose the first release from among Giant of Marathon, Hollywood After Dark, Killers From Space and The Wild Women of Wongo. Fans got to view 2 minute clips, including the whole crew riffing, for each of the films.
10/24/06 saw RiffTrax post two political ads on YouTube for the California Gubernatorial race. Mike offered opposing statements for Republican incumbent Arnold Schwarzenegger and the Democratic hopeful Phil Angelides. The much anticipated RiffTrax for The Matrix came out on 10/25 with Kevin joining in once again.
Mike presented a special Halloween speech at the Southern Arkansas University on 10/31/06. He gave readings from his books, showed clips from his DVDs and handed out prizes during a short Q&A session. The event was hosted by University professor and MSTie Doug "Mr B" Waterfield.

RiffTrax release of the commentary for Star Wars Episode 1: The Phantom Menace was briefly mentioned on the 11/1 episode of Attack of the Show on the G4 channel. The track was available later that day and Kevin again accompanied Mike. On 11/11 Mike appeared on the Sci-Fi Zone Radio Show (from Orlando, Tampa and KC) hosted by Meghan Moroney and John Fuld. He then showed up on a telephone interview on the Something Awful website hosted by Rich "Lowtax" Kyanka on 11/15.
Just in time for Thanksgiving RiffTrax announced that The Lord of the Rings: The Fellowship of the Rings would be available on 11/22/06 with Mike and Kevin joining forces. They also announced that the first fan-art contest was being held to help celebrate the event.

On 11/23/06 an announcement came out that Trace had supplied narration for a short film by Erin Gleeson called Tina and Frank. Also in November a Scott Bateman released a DVD with the various short clips and songs from his 365 series, including Aluminum and Beer performed by Kevin Murphy.
Frank Conniff showed up on Grant's Advent Calendar Video Podcast 2006 - Day #02. Comedian Grant Baciocco asked a few of his friends to open up his advent calendar for his podcast. Day 2 found Frank discovering hand sanitizer.
The RiffTrax kept rolling with a special Rankin-Bass Christmas RiffTrax of Nestor the Long-Eared Christmas Donkey (12/19/06).
2007 kicked off with the announcement of RiffTrax issuing it's first DVD. On 1/9/07 The Three Stooges in Swing Parade was released and special Mike Nelson autographed copies were made available. The Film Crew made an appearance at Sketchfest, The San Francisco Comedy Festival on 1/16 and 1/17. Kevin, Mike and Bill performed live riffs for Daredevil.
Almost certainly not a coincidence the next RiffTrax on 1/18/07 was Daredevil featuring Mike, Kevin and Bill. The three teamed up again on 1/26 for the John Travolta masterpiece Battlefield Earth. On 2/2 Mike was joined on the RiffTrax of Troll 2 by Somethingawful.com's Rich "Lowtax" Kyanka. On 2/24/07 Mike and Rich Kyanka posted two RiffTrax ADRs (voiceovers) on Youtube for the movie The Departed.
Mary Jo wrote and voiced an animated short for Scott Bateman called Mary Jo Pehl Meets the Circus Priest. The short was posted on 3/17/07 and was shown on the Plum TV show Scott Bateman Presents Scott Bateman Presents.
On 3/18 Frank once again showed up on The Radio Adventures of Dr. Floyd, this time as Amelia Earhart's co-pilot Fred Noonan in episode #513 New Guinea is For Lovers. A couple days later Mike and Kevin appeared on the Free Beer and Hot Wings Radio Show.
3/22/07 saw the launch of RiffLabz. A short 3-D animation of Mike and Disembaudio called Roadhouse Rumble announcing the launch could be viewed on YouTube. Another new DVD called The Three Stooges Greatest Routines hit the market on 3/27 and featured intros by Mike and Kevin.
4/6/07 saw a new RiffTrax for Star Wars II: Attack of the Clones. Mike and Kevin were joined by Darth Vader's younger brother Chad Vader from the popular web series. There was also a promotional trailer prepared called Chad Vader Does RiffTrax.
April continued on with another media blitz by Mike. He was interviewed by Geekza 4/18 then by Mancow Mullins on Chicago Radio on 4/13. KOLD Tech TV did a bit on RiffTrax on 4/17 the same day Mike appeared on the Comedy Review Weekly podcast. A lot of the buzz was due to the latest RiffTrax. On 4/13 long time MSTie Neil Patrick Harris joined Mike to riff the 1971 classic Willie Wonka and the Chocolate Factory. A new feature called Ask Mike debuted on 4/27 on the RiffTrax website.
MST alum Bradley J. Keeley would surface as editor of a successful new series on The Food Network called Diners, Drive-Ins and Dives hosted by Guy Fieri.
Quick Stop Entertainment posted a lengthy interview of Trace Beaulieu on 5/16/07. Not only did Trace reminisce about his early days on MST and his other career with a mid-1990's band called the Sleepers, but he also specifically mentioned that he comes to this website to help jog his memory.
On 5/12 Joel participated in a promo for the Dr Floyd series (promo #029) during the Public Radio Talent Quest describing why Dr Floyd would be the perfect public radio host. One reason was the fact that Dr Floyd was the only host with a working time machine. Joel voiced the part of Blackbeard the pirate. The clever bit also included Jeffrey Tambor as George Washington, Don Novello as Galileo and June Foray as Susan B. Anthony.
Mary Jo made her first appearance on RiffTrax 5/21 joining Mike for the painful Mariah Carey cheesefest Glitter. Mike, Kevin and Bill showed up once again at the San Francisco SketchFest for live performances of Over The Top (the Sylvester Stallone arm wrestling epic that had been released by RiffTrax back on 2/16/07). They performed live in San Rafael on 5/27 then in San Francisco on 5/28.
On 5/27/07 Frank appeared in another live performance of the Radio Adventures of Dr Floyd in Burbank, CA. Unfortunately, due to technical difficulties there is no recording of the show. A group of MSTies from the MST3K Discussion Board held their annual meet-up in Denver, CO from 5/27 through 6/2. They were joined by none other than Mary Jo Pehl, who joined them for a hike into the hills to St Mary's Glacier. (Thanks to James Fett from the Discussion Board for the following photo.)
A promotional film for the long anticipated film American Scary was released on 6/1/07. The film about TV movie hosts includes our own favorite Joel Hodgson.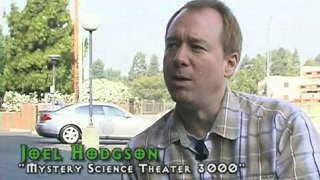 Mike was joined by Bridget in the RiffTrax booth on 6/11 for Grey's Anatomy episodes 1 & 2. This was the first time MSTies had an opportunity to hear Bridget riff on a film.
The Radio Adventures of Dr Floyd kicked off their sixth season on 6/12/07. Frank reprised his roll of co-pilot Fred Noonan on that date in episode 601, Take Off! On 6/20 Joel appeared as Blackbeard the pirate in promo 034 and then on 6/26 in episode 602, Set A Course For Adventure, that also featured a character named Stinky Frank. Joel appeared again as Blackbeard in episode 603, Sea Monkeys! on 7/2.
Meanwhile, back on 6/26 Rhino DVD set 11 hit the store shelves with Ring of Terror (206), Indestructible Man (409), Tormented (414) and Horrors of Spider Island (1011). Extras included Video Jukebox #2, original theatrical trailers for 409, 414 and 1011, and the MST Hour intros by "Jack Perkins." Also included was a Tormented reunion with Bert I. Gordon, his daughter Susan and Joe Turkel.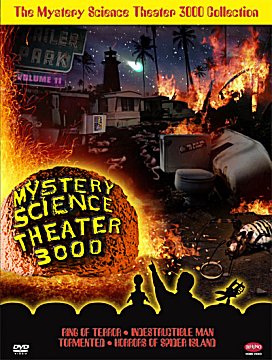 7/10/07 saw the release of the first Film Crew DVD release by Shout! Factory. Mike, Kevin and Bill star as employees of Bob Honcho (voiced by Mike Dodge) who insists that every movie, no matter how bad, deserves a commentary track. Therefore, our heroes have to endure 1968's Hollywood After Dark (aka Walk the Angry Beach), featuring TV's Golden Girl Rue McClanahan as a melancholy stripper. The release was accompanied by another media blitz of reviews and interviews.
Frank launched his newest endeavor on 7/11/07. Cartoon Dump premiered in a live performance at the Steve Allen Theater in Los Angeles, CA. Frank starred as Moodsy the clinically depressed owl and was joined by Erica Doering (as Compost Brite) and Kathleen Roll (as Buff Badger). The hosts presented old, forgotten cartoons from the archives of Jerry Beck. Monthly live performances would be recorded for periodic installments appearing online beginning in August. The first two shows posted included the cartoons Mighty Mister Titan (8/1) and The Big World of Little Adam (8/8).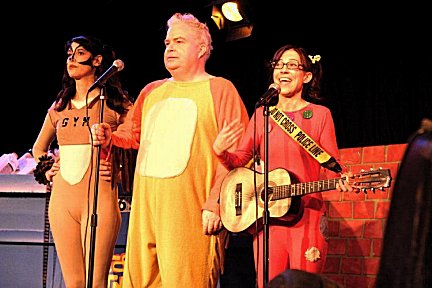 Mary Jo attended Blobfest in Phoenixville, PA over the 7/13-14 weekend. RiffTrax reached it's one year anniversary on 7/20/07. To celebrate they announced a contest for one lucky fan to compose new intro music for the second season.
Joel hosted Super Ball 8 on 7/21/07. The eclectic event of comedy and performance art had been on hiatus for five years. Among those attending were Joel (in red shirt), his brother Jim (reading sheet of paper in the same picture) and Frank Conniff (on right in second picture), who co-hosted the evening.
Mike, Kevin and Bill attended Comic Con in San Diego, CA from 7/26-29. The signed autographs and conducted interviews about RiffTrax and their new Film Crew DVD releases.
Season 2 of RiffTrax kicked off with a string of offerings featuring Mike, Kevin and Bill. First off was 300, which was made available the same day that the DVD was released in stores (7/31/07). Kevin and Bill then showed up as media guests of honor at Archon 31 held in Collinsville, IL which was held from 8/2-5.
The second Film Crew DVD, Killers From Space from 1954 with Minnesotan Peter Graves, was released on 8/7/07.
Joel Hodgson showed up for the next live performance of Frank Conniff's Cartoon Dump on 8/28/07. Joel created and performed a new puppet creation known as Dumpster Diver Dan.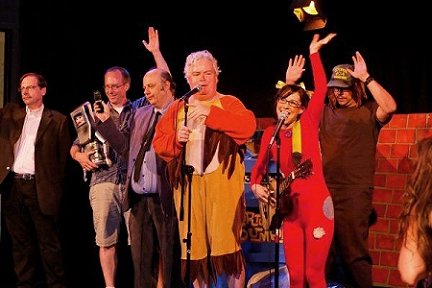 On 9/8/07 Time Magazine TV critic James Poniewozik posted his list of the 100 Best TV Shows of All-Time which included our own beloved MST3K. Next on 9/11 the third Film Crew DVD hit the shelves. This time they took on the 1958 film Wild Women of Wongo.
Over the next month there was a lot of activity from the ex-Brains. RiffTrax had a fun string of blockbuster offerings including Star Wars 3: Revenge of the Sith (9/25), Raiders of the Lost Arc (10/2) and Spiderman (10/9) all featuring the riff talents of Mike, Kevin and Bill. Bridget joined Mike in the booth again for Next, released on 10/16.
Frank was keeping busy writing and performing for his Cartoon Dump project. Episode 3 on 9/27 presented Bucky & Pepito. While Frank didn't appear in either episode 4 (Captain Fathom on 10/7) or episode 6 (Sir Gee Whiz on the Other Side of the Moon on 10/20) we did get to meet the curvaceous yet rage-filled Buff Badger. Frank did appear in episode 5 on 10/11, The Adventures of Spunky and Tadpole.
Also during this time the Film Crew had released their fourth and possibly last DVD on 10/9. Giant of Marathon was a 1959 sword and sandal epic starring MST fan favorite Steve Reeves.
Back on 10/1 Mary Jo was interviewed for Chicken Fried Radio in Austin, TX. During the broadcast she confirmed that L-O-V-E had brought her to the Lone Star State. On 10/19/07 MSTies offered fond wishes to her and her husband Ron Degroot as they tied the knot. Ron, known to MSTies as RAD, has been a frequent contributor on the MST Discussion Board.
The Memphis Indie Film Festival was held 10/21-23/07. There were a few screenings of a short cartoon by Nashville based animator Mike Salva. Max the Hero, which debuted on-line back on 9/10/07, was written and performed by Bill (Max), Mike (Stew) and Kevin (Chip). Max, although a hero, was also kind of a jerk.
We heard a few updates from Trace on 10/23. Trace announced that he and J. Elvis (Josh) had left America's Funniest Home Videos after many years. Trace had moved back to Minnesota and had also signed on to provide the voice of SYD in a New York indie film called Triptosane. Filming began in New York in November 2007.
On 10/29/07 a major announcement was made by Jim Mallon. Jim was launching MST3K.com and would be presenting further animated adventures of Crow (voiced by Paul Chaplin), Tom (Minnesota comedian James Moore) and Gypsy (Jim). There would also be behind-the-scenes items, "legacy" clips from the MST vault and new items in an on-line store.
It was hard to believe that the release of Rhino's DVD set 12 on 10/30 and the appearance of Fred Willard on the RiffTrax of Missile to the Moon the same day was not the biggest news we would be hearing that day. Mr. Willard's performance with Mike in the 1958 stinker was a hoot. DVD set 12 included The Rebel Set (419), Secret Agent Super Dragon (504), The Starfighters (612) and parts: the clonus horror (811). Also included was the Video Jukebox part 3, interviews with Don Sullivan from The Rebel Set and Robert Fiveson director of parts: the clonus horror, original trailers for the movies and the MST Hour intros for The Rebel Set featuring Mike as Jack Perkins.
During a fairly remarkable stretch of big MST-related happenings there was one more major event on 10/30/07. Joel himself announced the creation of Cinematic Titanic, a project that would bring him back into the theater to riff on at least 12 MST-worthy films he had acquired the rights to. Trace, Josh, Frank and Mary Jo were also on board as writers and performers. The project would debut with a live performance in December in San Francisco for ILM/ Lucas Films.
The new MST3K.com launched on 11/5/07. The first animated offering was titled Reel Livin'. Although coldly received by some fans, most MSTies were happy to see the project get off the ground and were willing to give it time to grow and develop. By the end of November 2007 a total of four animations were produced, but no more were posted after that. Classic clips continued to be added to the site for the next few months, including a collection of Turkey Day promos.
Frank showed up on Youtube 11/11/07 in a satirical video about the Screen Writers Guild strike. Frank appeared as studio chief Moe Gaulle in a clip called Writers Strike! A Response From the Studios.
RiffTrax began offering a Mike Nelson bobble-head on 11/21. Fans were surprised to see that unlike most bobble-heads Mike's head was actually exactly proportioned to his body instead of being oversized. Some would even be autographed by Mike on the base.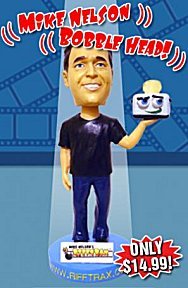 On 11/27 Rhino announced that DVD set 10.2 would be issued replacing the Godzilla vs. Megalon disk with The Giant Gila Monster (402). This move was due to a rights licensing issue for the Godzilla movie. Rhino also announced that The Giant Gila Monster would be available for a limited time as a single disk.
The much awaited Cinematic Titanic Live event was held 12/7 in the Letterman Digital Arts Center Presido on the Lucasfilm/ ILM Campus in San Francisco. The featured movie was The Oozing Skull, originally known as The Bleeding Brain. The name had been modified as part of the licensing agreement. Joel, Trace, J. Elvis, Mary Jo and Frank all appeared and performed the movie riffing live. The DVD was expected to be released shortly after the live show, but was delayed about one month for fine tuning.
Throughout December RiffTrax had a number of Christmas offerings for fans. First up on 12/10 was the much anticipated riffing of the 1978 Star Wars Holiday Special followed on 12/11 by a little clip called RiffTrax Holiday Havoc. The hilarious clip featured some fine CGI effects and foley work. Then on 12/15 RiffTrax On Demand was launched with a short demo clip of highway safety classic Signal 30. Although Signal 30 was not directly holiday related the next On Demand clip released 12/20, A Visit To Santa, was a creepy 1963 view of Santa's split level workshop.